I always like to visit at least one new waterfall every time I visit N.C., and that's not always an easy thing when you have guests to show around. However, we did manage a four mile round trip hike to Badger Falls in the Highlands, N.C. area. I've had this on my bucket list for awhile and everyone was game for the effort so we did it.
This is a pay site but if you have a National Park pass, it's only half price. You might think your NPS pass will suffice here, but it only gets you half off and you need to fill in the envelope and pay your money. Just make sure you take care to fill out the pass and hang it on your mirror. They are rather, shall we say "attentive", to who has paid and not. So make sure and read the kiosk. Unlike Dry Falls, the National Park pass alone will not suffice. It still needs a payment to park and the guy will be around to see you have complied.
So the hike is not too bad, but it can be kind of strenuous on the weak. Lots of uphill hiking and at the falls, there is, of course a big fallen tree, so you have to navigate that obstacle to get a decent photo. All in all, it's a good and not too hard hike and the trail is easy to follow. There is also some lower creek small falls interest which you may see on your way up that is easy to get to.
Ranger Falls – Directions courtesy of Rich Stevenson's North Carolina Waterfalls website here.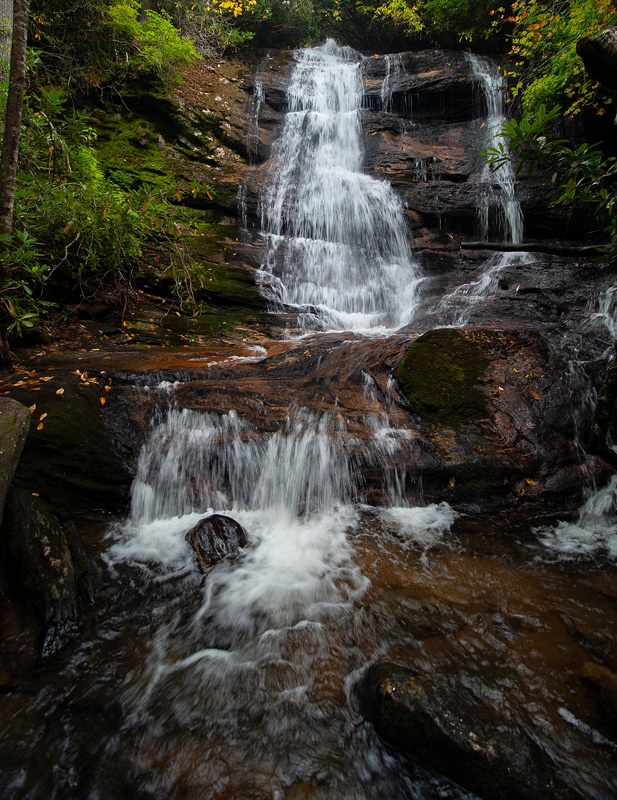 Below is the lower creek falls that I mentioned above. They're really easy to get to but you may have to get your feet wet to get a good pic.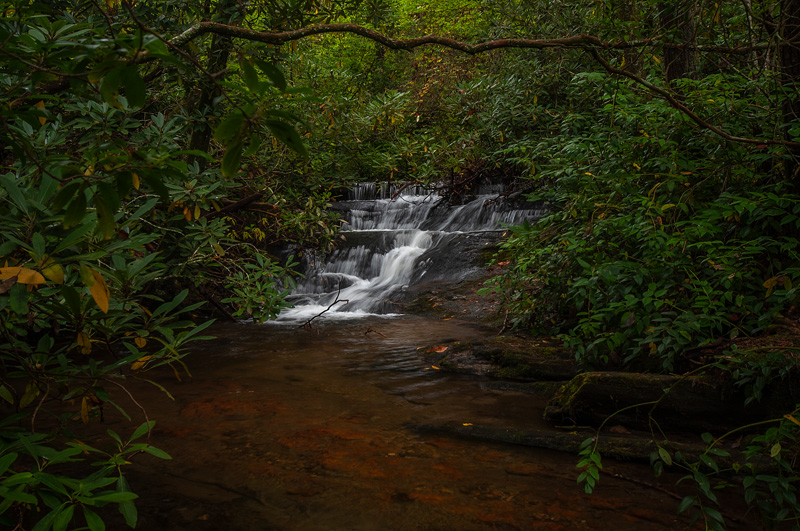 Some of the other falls we visited were Dry Falls, which now requires a NPS Pass or payment to park, which it didn't last year, but I can see why they changed it. Also, Quarry Falls (also known as Bust Your Butt Falls), Silver Run Falls, and Whitewater Falls. On a different day, we also visited Sunburst Falls and Falls on NC215 as well as Skinny Dip Falls up on the parkway. I wanted to take the gang into Graveyard Fields, but there was no room on Saturday when we were there. Cars were parked on both sides of the parkway for at least 1/4 mile in each direction and the parking lot was full, but we did manage to secure a spot for Skinny Dip.
Here's the rest of the falls we visited. Click the image for full size and then the back button to come back here.