One of the things that was most evident in the UP is the lack of hardwoods when it comes to color. There was lots of color and we hit it just right, by my estimation, but it tended to be predominantly in the yellow and orange spectrum. I don't know if that has anything to do with weather or if it's just how it is. Regardless, it was a beautiful fall trip and one I will remember for many years.
The lake shore areas were singularly impressive, beginning with the trail down to the beach area at Sable Falls to The Log Slide Overlook.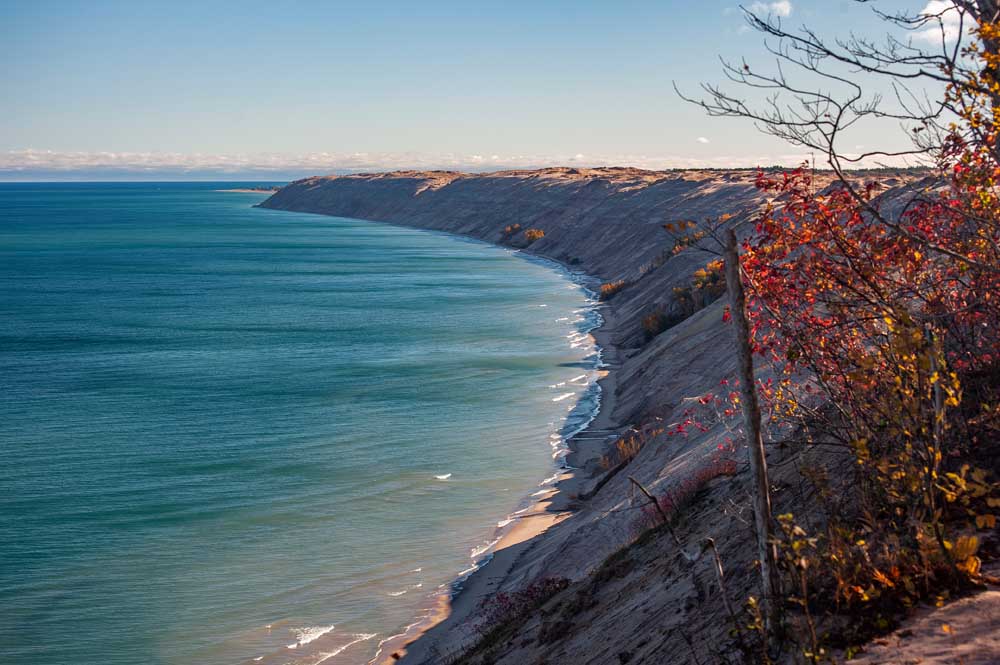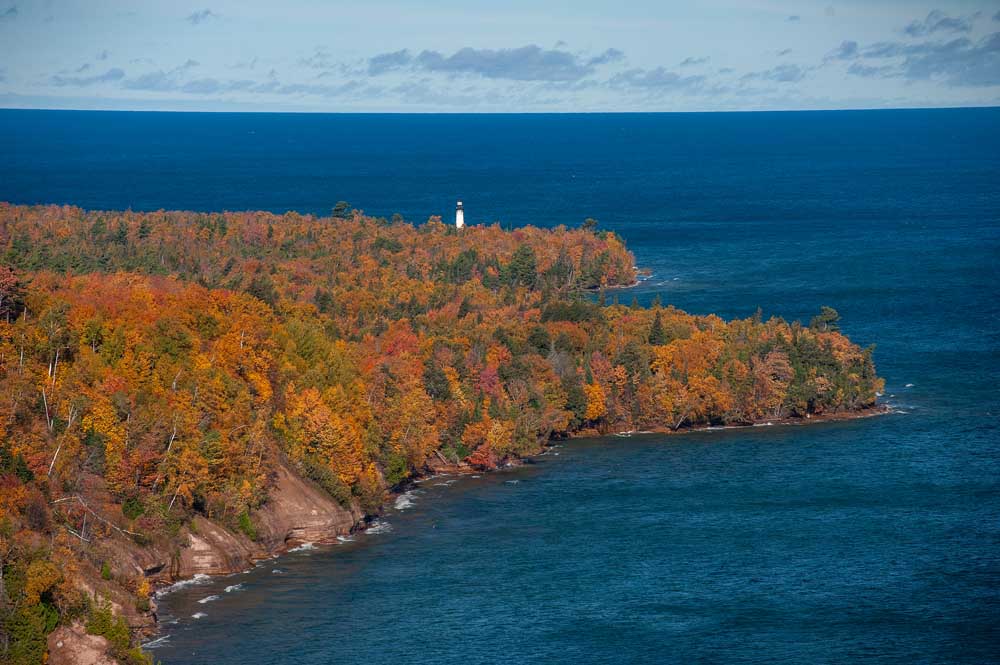 That's the Au Sable Lighthouse in the photo above. It's a two mile walk from the parking lot at Hurrican River, but worth it.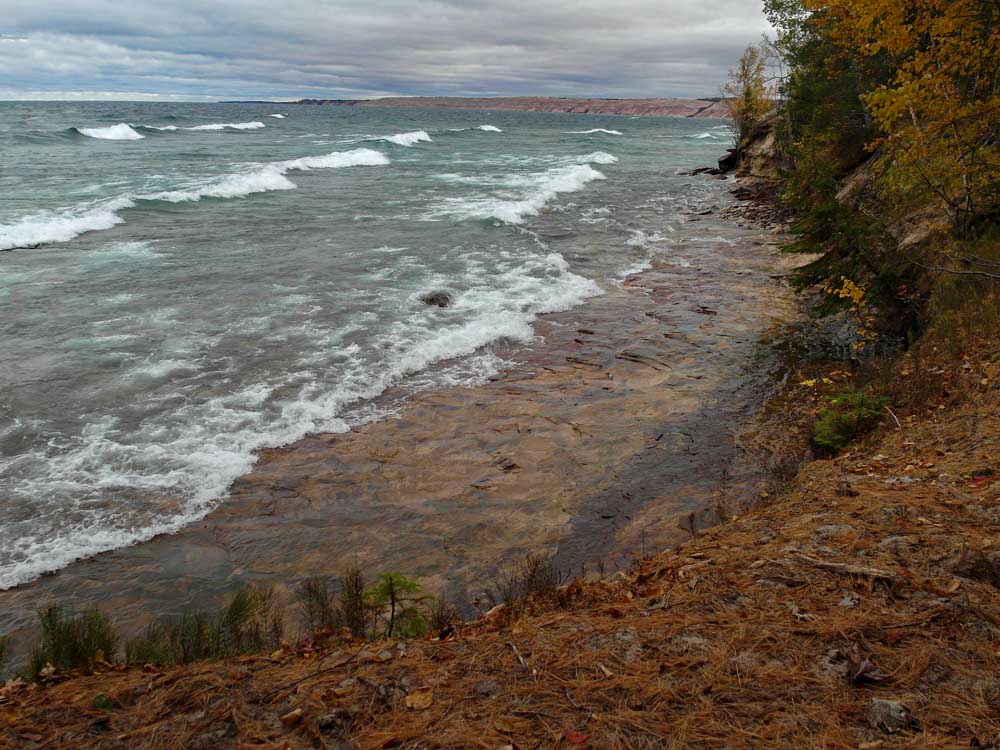 These next two shots are from an inlet near the Point Iroquois Lighthouse.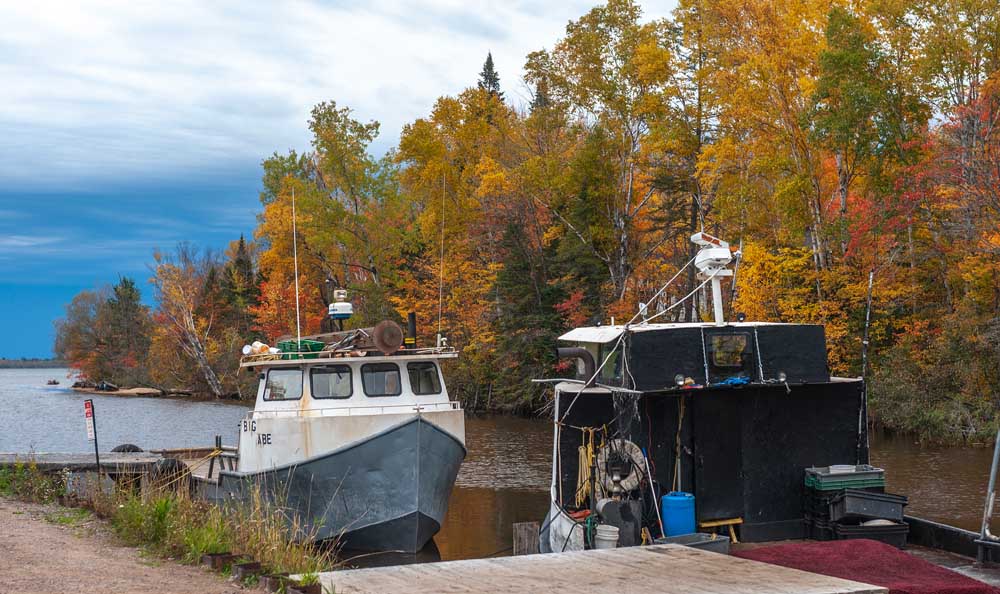 We spent several days in Munising and while there were compelled to take a boat ride to see the Pictured Rocks National Lake Shore. It was an impressive ride from several perspectives. The sites were awesome but the ride was not so conducive to photography. Quite rough and restrictive. I would venture to say that if they had known how rough it was going to be, they would have cancelled the cruise, but we all survived and I got a couple decent shots. It sort of took me back to my Navy days in the 6th Fleet. LOL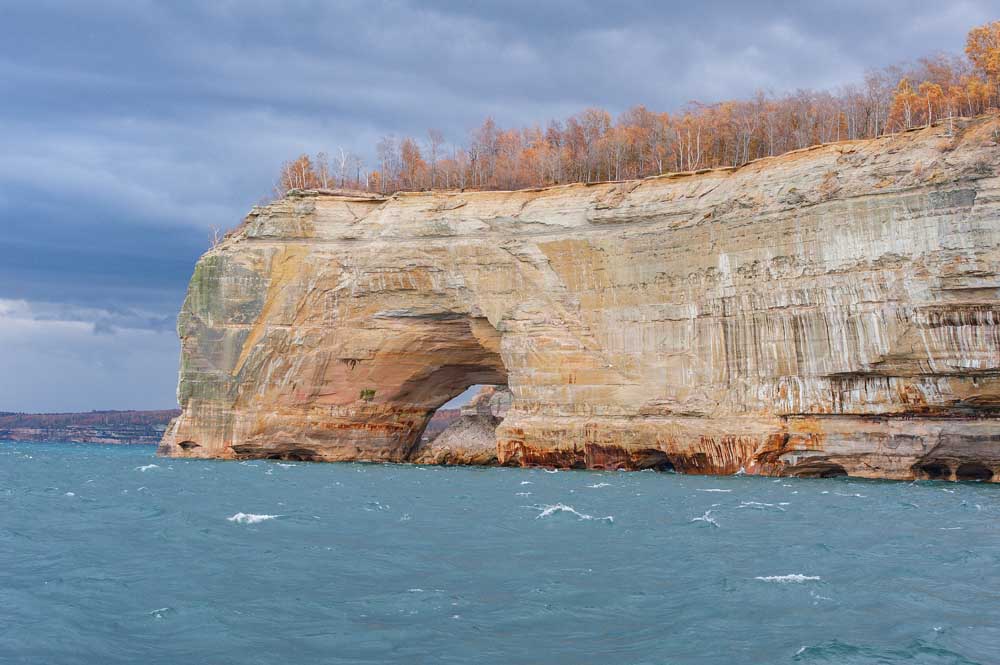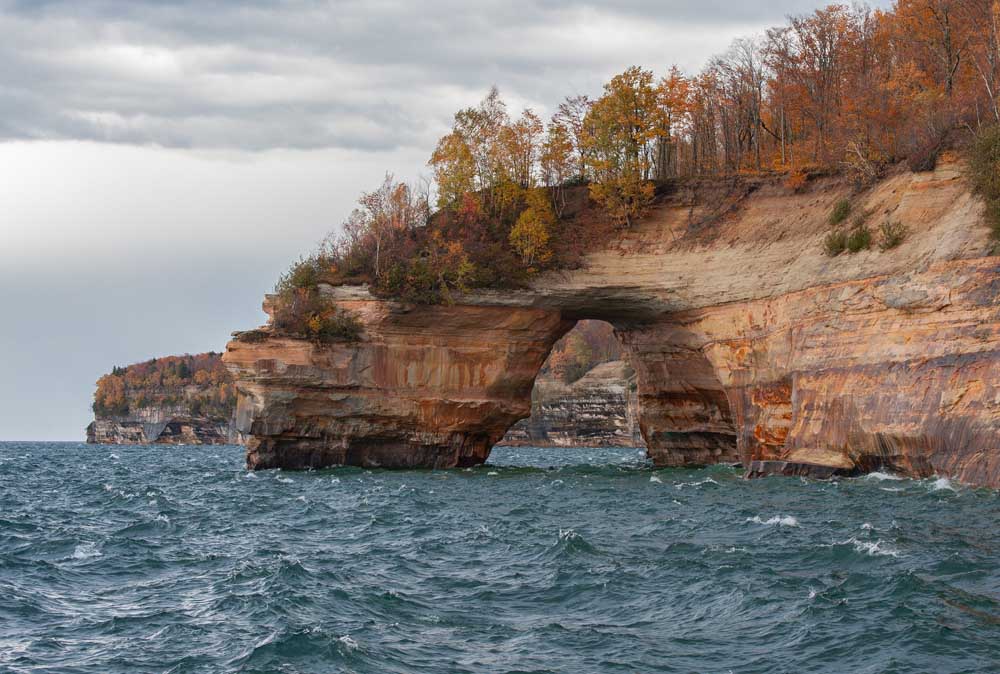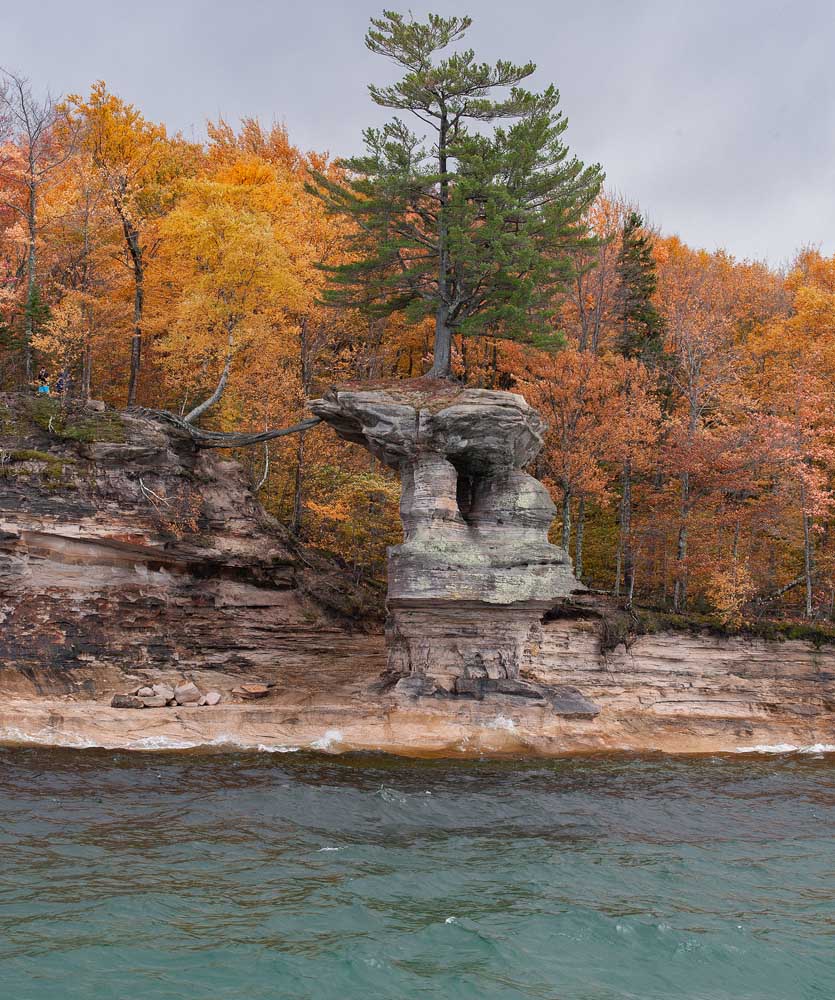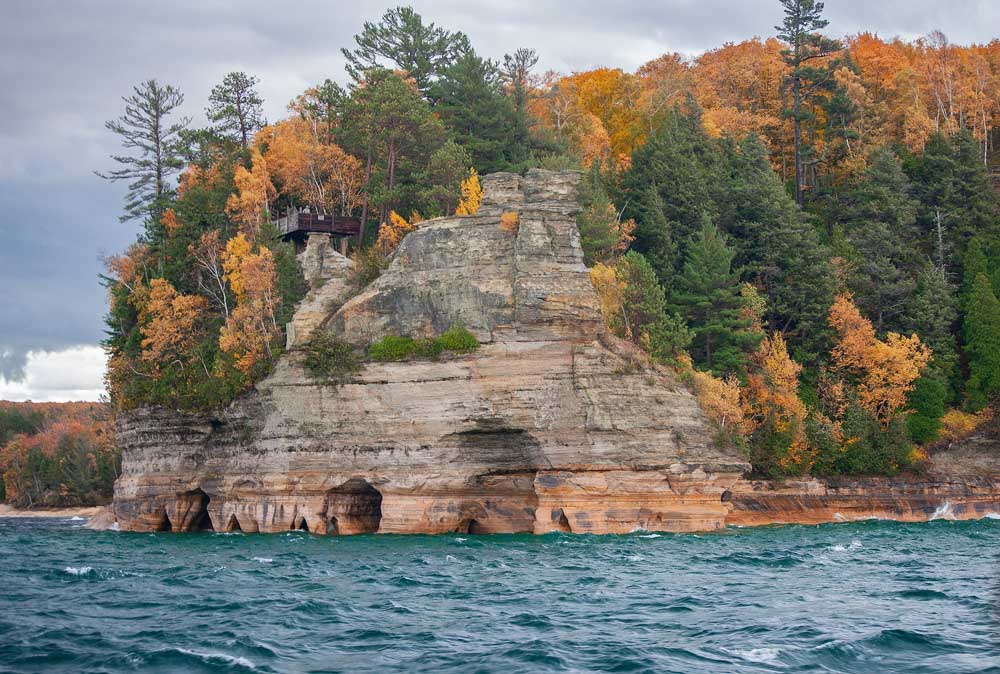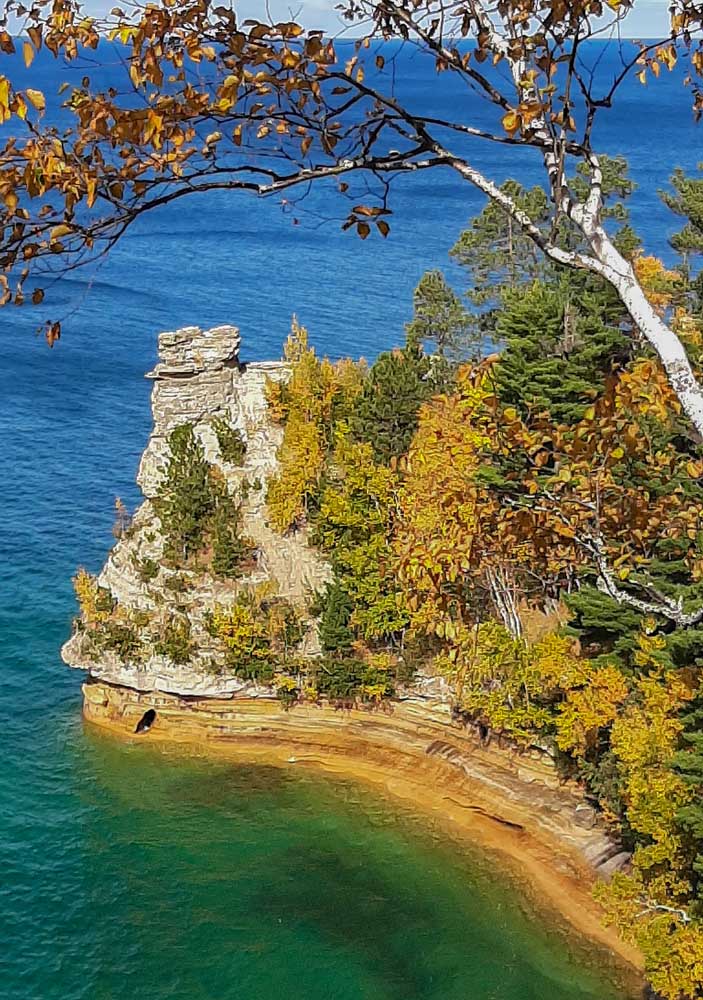 Of course, just driving down the road can be quite interesting. You never know what you'll run across. This shot was taken on H-58 somewhere near Deer Park on the way back to Newberry.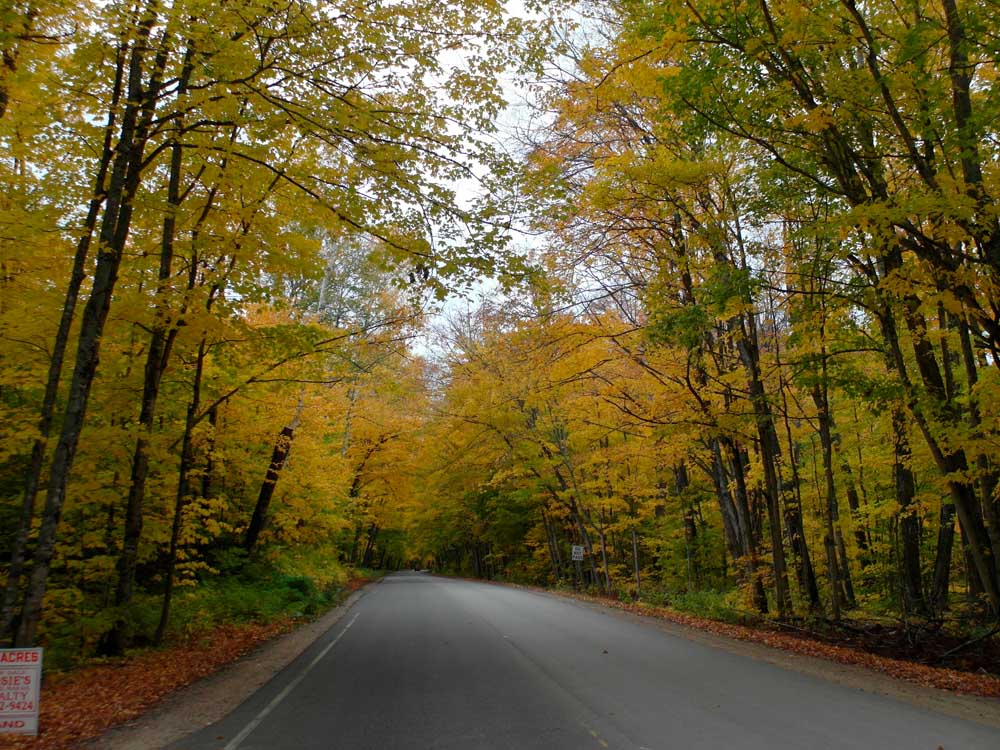 One my favorite roadside stops occurred on the morning before we departed for home. We were on our way to see Bond Falls and up jumped this beautiful spot just on the side of the road. It took me awhile to retrace our steps and get this location, but I wanted to remember for next visit.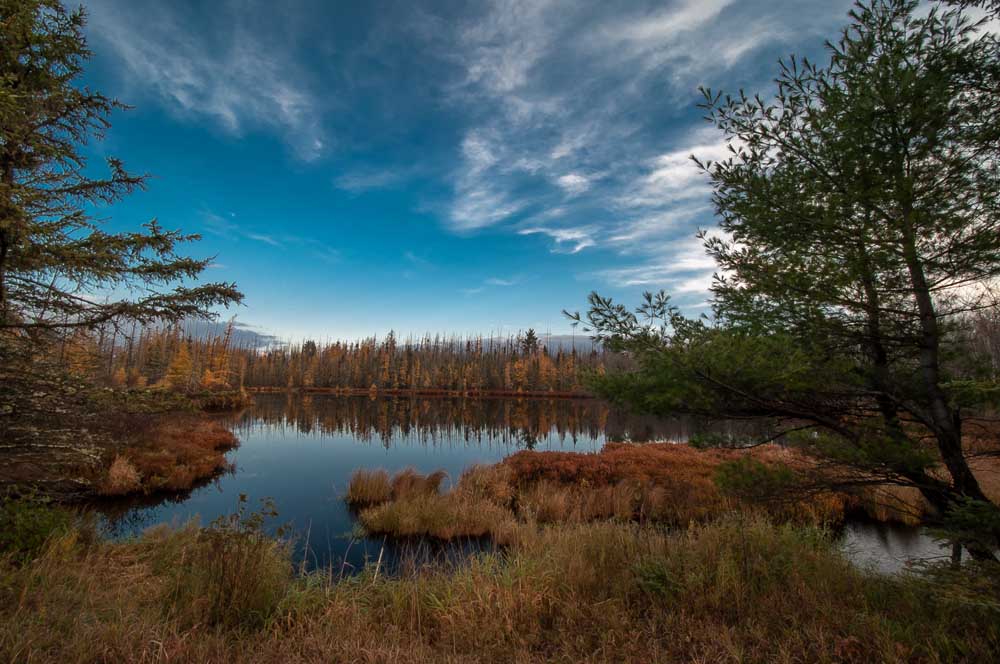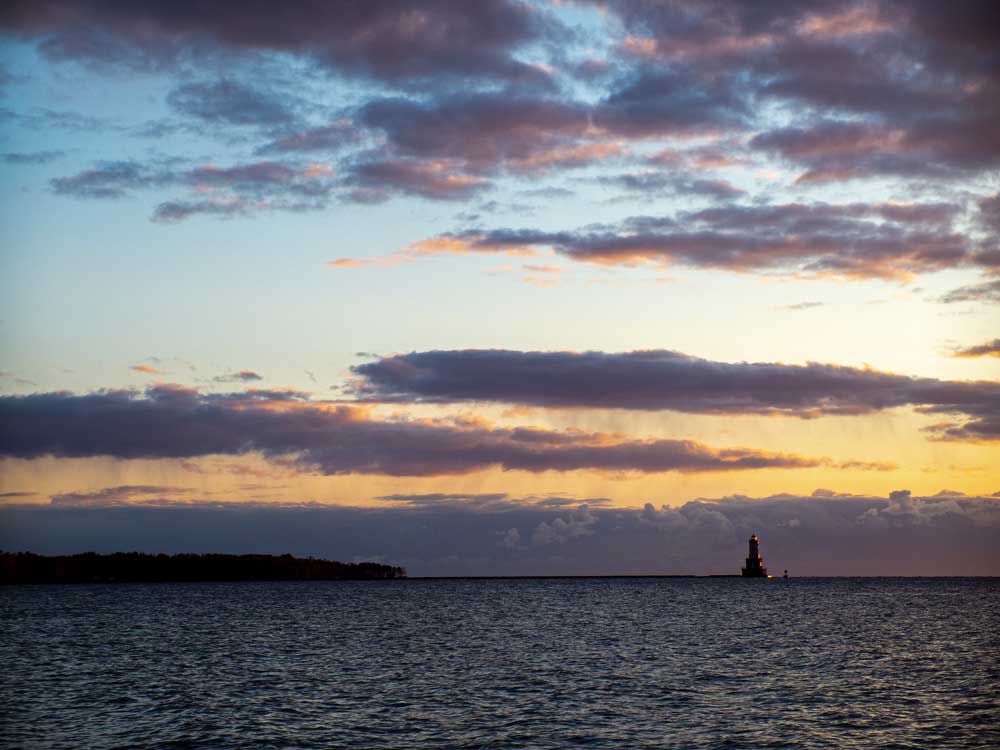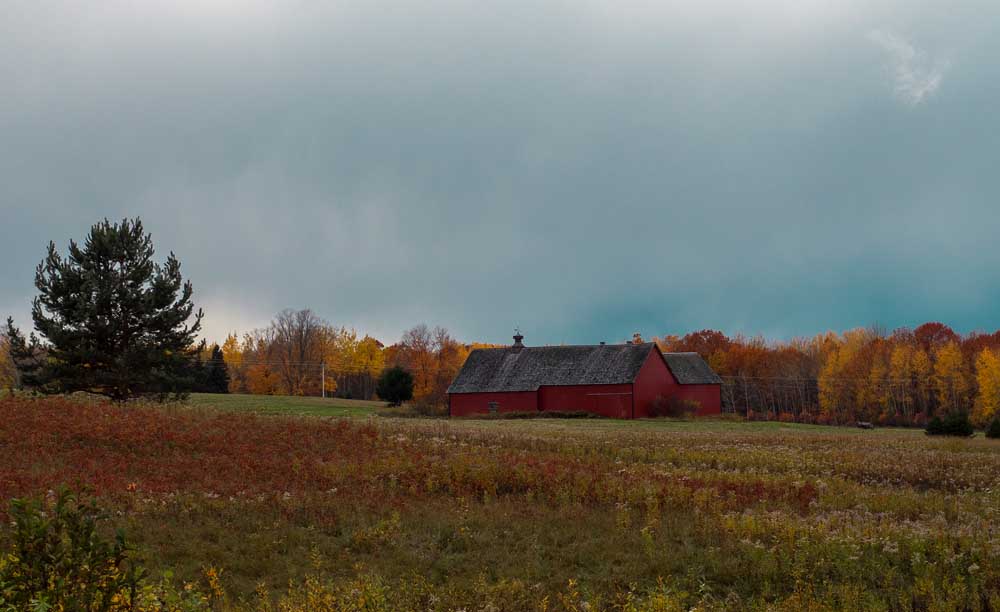 One of the more impressive outings was the trip to Rock River Falls in the Hiawatha National Forest. It was a slow dirt road full of ponds of water and other chuck holes and impediments for about 5 miles, but the falls were wonderful and the walk back gave up these two images. I'm afraid I didn't do them justice but they're still pretty places and worth the walk.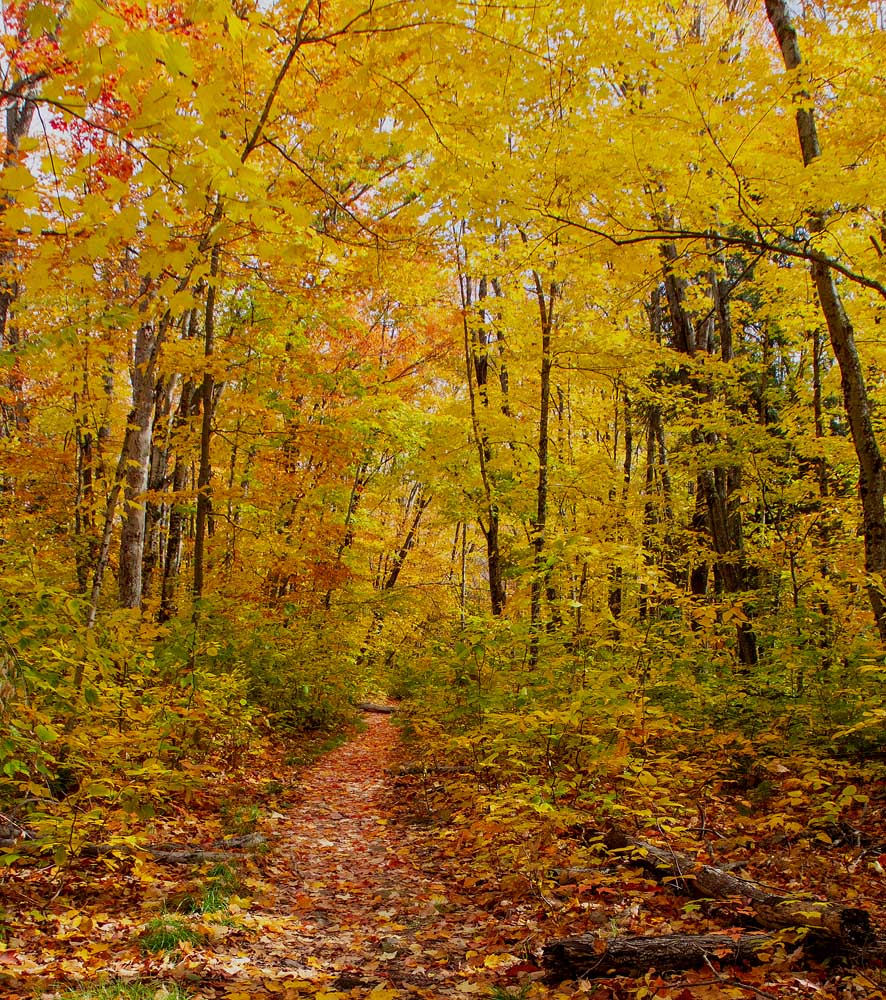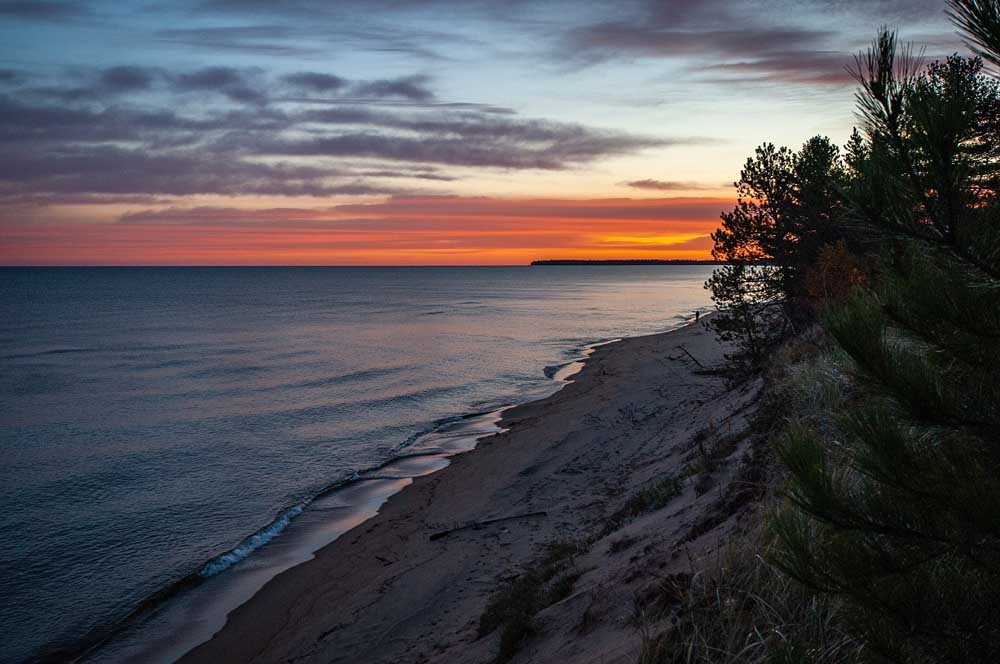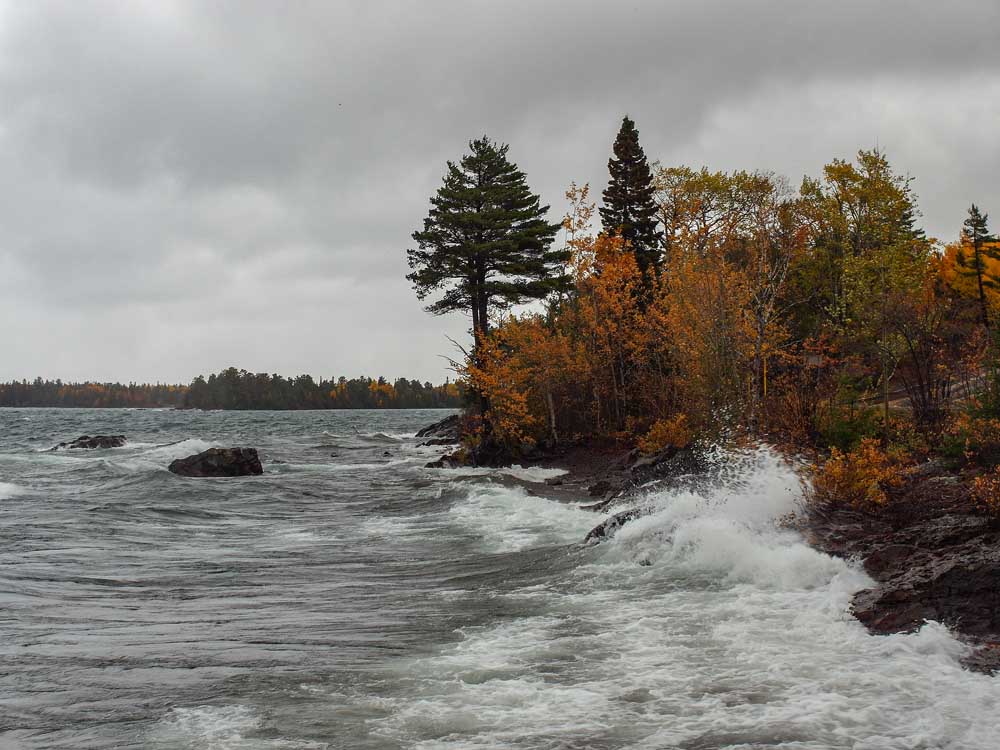 And last but not least, one my favorite shots from the trip. This is adjacent to the lighthouse at Eagle Harbor. Cold, raining, and windy as all get out.