Spent the weekend in Fayetteville and drove around to some of the outlying areas for missed falls as well as some of the nearby areas that needed revisiting.
We started in Charleston and headed up I-79 and US 119 to hit Pinch Creek, Queen Shoals, and Carpers in Procious. Pinch Creek was found but found to be not so accessible as it is on private property but can be viewed from the roadside but not so easy to even get in the creek.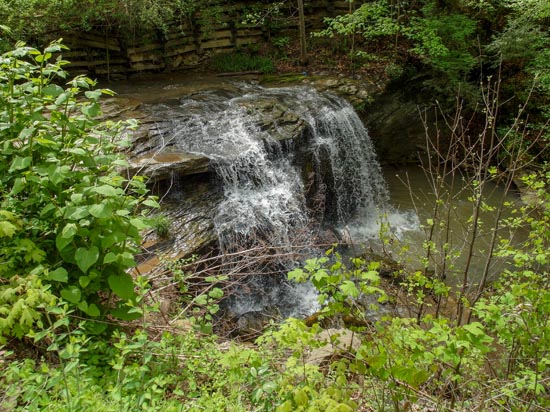 I think we drove right by Queen Shoals, which I think I saw road side as we flew by, but there was nowhere to park and decided to hit it on the way back. However, we got too far out and decided to go forward to Procious, which was a bad call as we went the REALLY long way and got to Procious only to find NOTHING. From there we headed on into Clay and went on a bit of an adventure looking for the waterfall on Buffalo Creek. That road is a challenge. Steep and loose round rocks (not gravel). A man at the top of the hill said he hoped we could get back out. It was a challenge coming back up. Some slippage because of steepness, but all in all, not so bad and with slow deliberate forward progress we made it out just fine.
Buffalo Creek in Adair, W.V. was pretty cool. The road dead ends at the creek where there is a picnic table and a cemetery. There are some really old graves in this very isolated spot. The walk to the falls was short along the creek and the tracks with easy access. A very tranquil spot.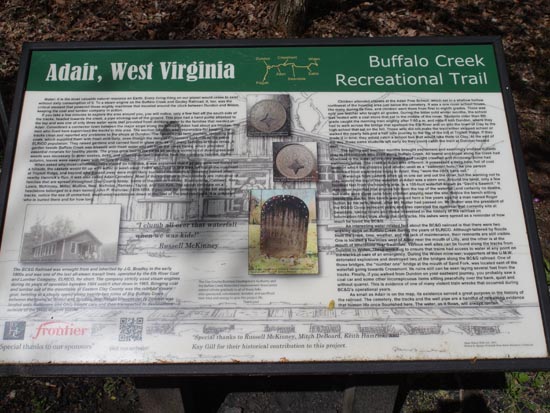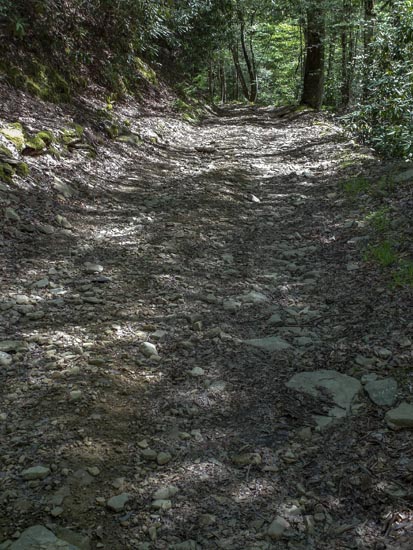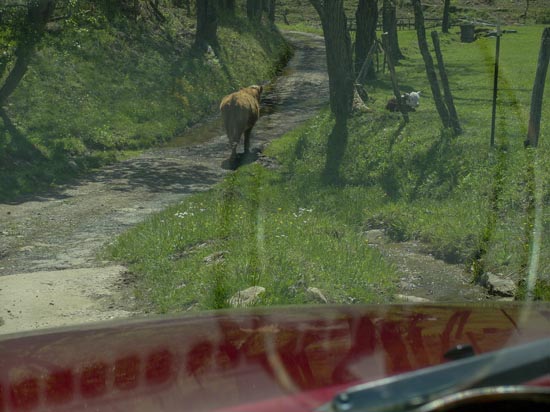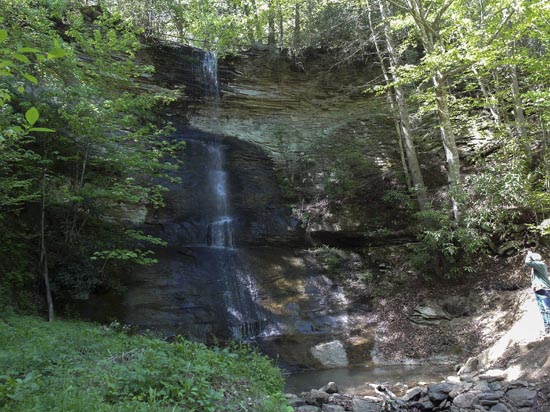 After that we drove on into Fayetteville and dined at the Cathedral Cafe on rib-eye and lobster tails with sweet tea. I saw my friend Wendy, the owner, who purchased another 10 books from me. She sells them at her cafe. You might enjoy her place. Good food and atmosphere in downtown Fayetteville. Had breakfast the next morning as well. A stack of three whole grain cakes swimmin' in butter and syrup with a mess of crisp bacon. Outstanding.
The next day we set out to catch a few more new falls. We struck out on the first, had a long hike to the second, and struck out on the third. However, the second was a nice hike and one that had been getting put off for a long time. Pirates Cove is on Summersville Lake and is formed by a creek I can't find the name of which empties into the lake. The trail is for climbers access and leads to some cliffs that are popular with the climbing crowd. A wood ladder that lets you down to lake level has been recently replaced with a nice new galvanized steel set of stairs.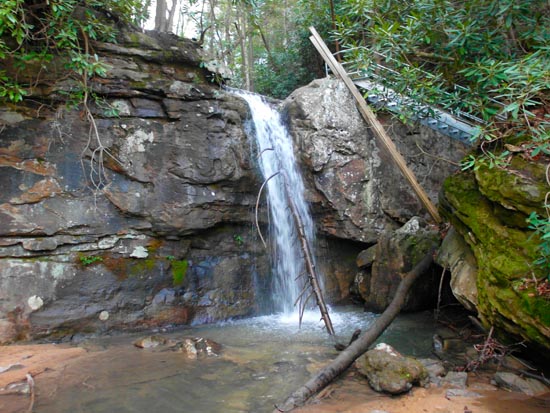 Next up was Babcock State Park where we walked a quick 3/4 mile on a nice fairly flat traill along Manns Creek to see some falls there. Also found a nice lady slipper on the side of the trail. Actually, there was a small grove but only one bloom.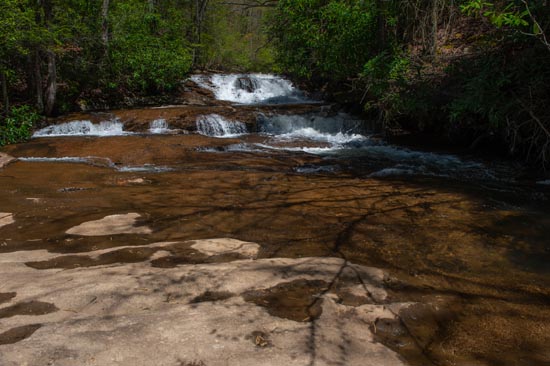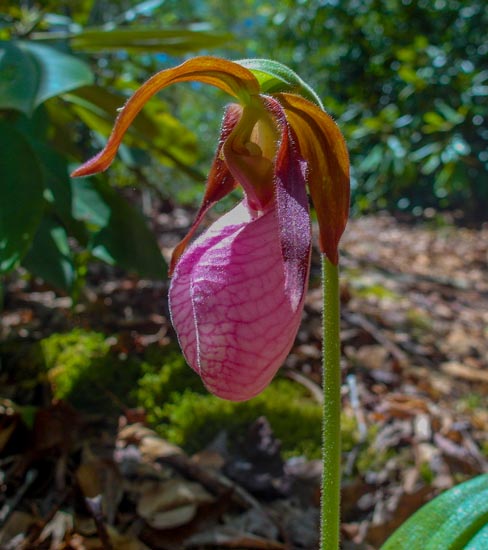 On the way back to Fayetteville I stopped by Keeney's Creek on a whim and finally found a way down to one of the big falls. It was kind of dangerous and slippery so I only carried my point and shoot in my shirt pocket for this one. Now that I've been down, I may go back with the big camera and a tripod, but we'll see.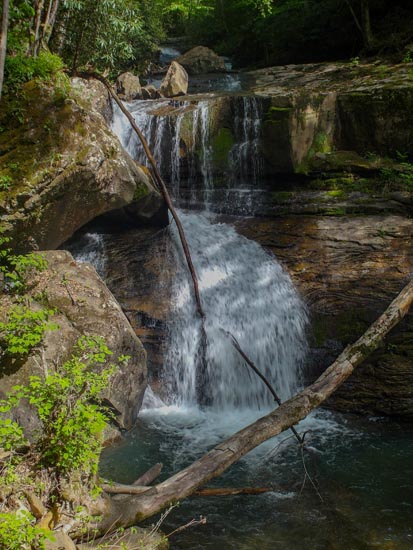 The following day was drive home and we tried for one more in Charleston on the way, but it was a bum steer and no joy, so, home it was. Planning for the next run.