(Click images for larger view)
Spent a few days in Sandusky and Marblehead with some day trips to visit Port Clinton and Magee Marsh. Fowl weather was predicted but none showed, however the skies were really bland and overcast. But we managed to get a few keepers anyway.
We visited three covered bridges on the way up. Blanchard River, Mull Rd., and Minuteman on the first day, with the Mull Rd. Bridge being the best.
Magee Marsh was awaited with much anticipation, and while I can see how it would be a highly desired destination for a lot of birders, I was kind of disappointed with the amount of downed trees and thickness of the growth and the difficulty of shooting through all of it. However, I found some critters to shoot and saw the eagles (there are two nests fairly close together on the boardwalk). Getting a good shot of the eagles was a chore and I was not able to get anything much. But it was fun trying.

Lighthouses included the Marblehead Light and the Port Clinton light. Marblehead is the prettiest with a more traditional type of construction but Port Clinton has it's appeal as well and is a nice roadside park with beach access.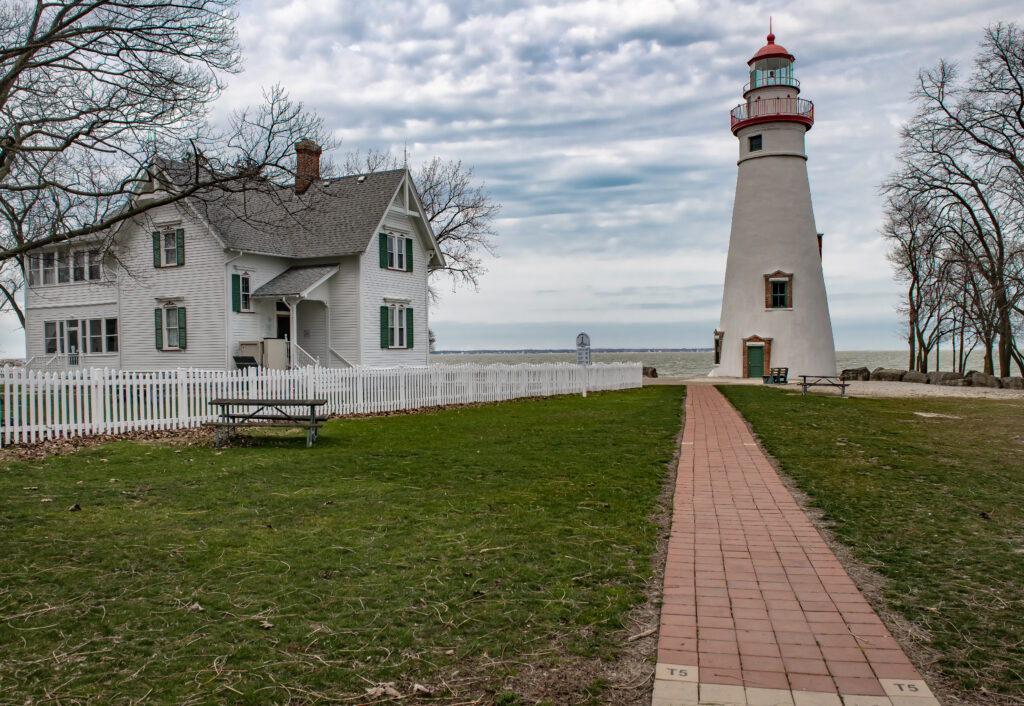 Three more bridges were visited on the road home. They are all of newer construction but in keeping with time honored practices and techniques. I have to say that the bridge in Montpelier was most impressive and I found it interesting to note that it is used as a venue for such things as a wedding. One image showed the bridge filled with rows of people in chairs as if it were a church.