I always call this creek Beckwith Rd. on my website, which is where this is, but it is Laurel Creek and it empties into New River at Cotton Hill. That's the confluence and where the bridge crosses the New. There is also a public launch site on the west side of the bridge crossing New River and has some parking area.
This is one of the lowest falls on the creek, but it's probably the best. I think it's the prettiest.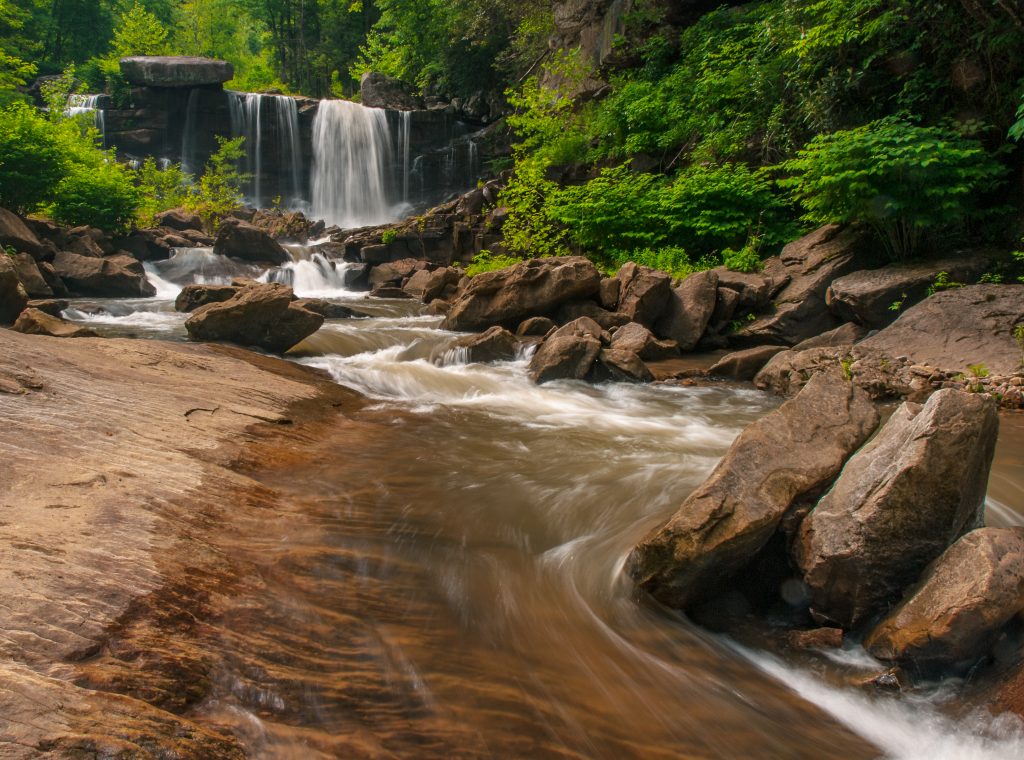 Everytime I scramble down the heavy rip-rap to get into the creek here, I have an increasing feeling of anticipation. This is such a pretty place and has so many photographic possibilities that I always wonder what I'm going to see when I get home on the old desktop.
This image was taken in spring of 2010. I was there last weekend and couldn't get an angle on it. Some things have grown up in front of it, but it's still a shot if you get down lower than the road. Not such an easy thing.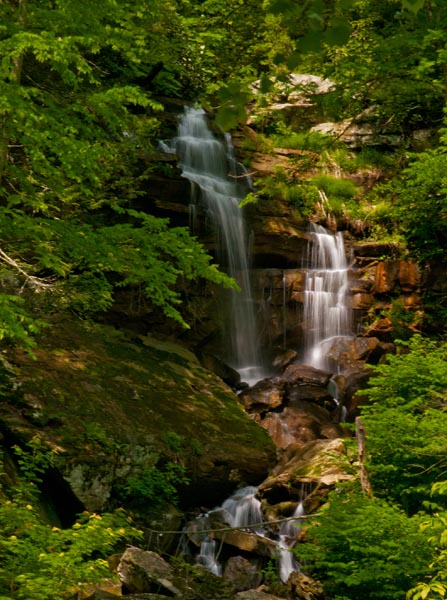 So, when you come down the road from Fayetteville on WV 16, you will eventually find the beginning of things which start at a manmade spill/dam where an old gas station used to reside. There's a bridge across the creek there.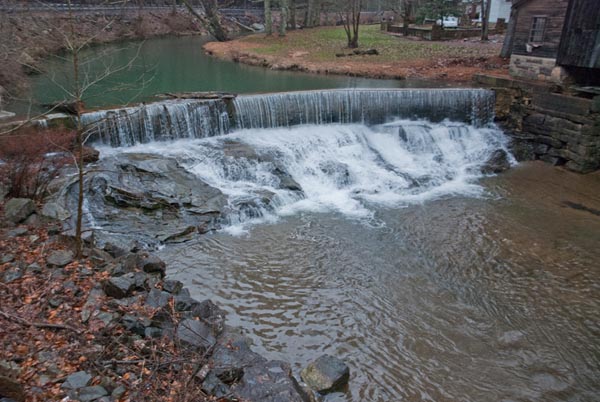 This is the beginning of the activity on Laurel Creek. You can have some fun here, but just down the road are several noteworthy falls on this run.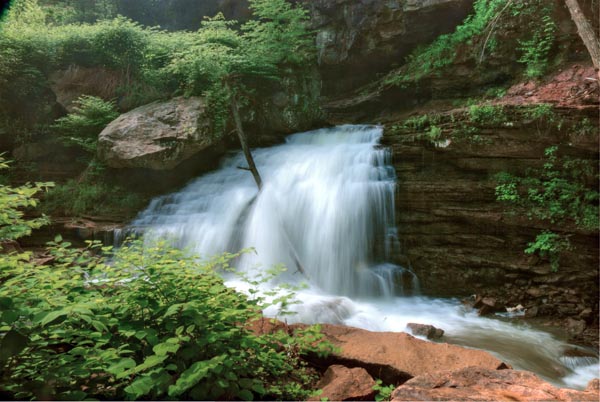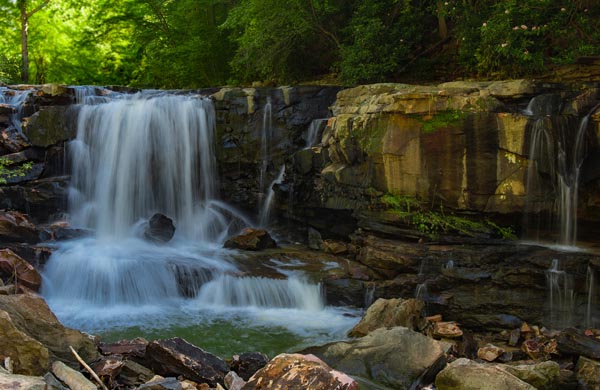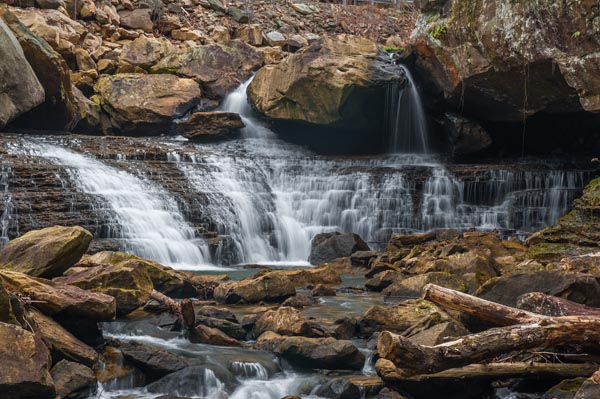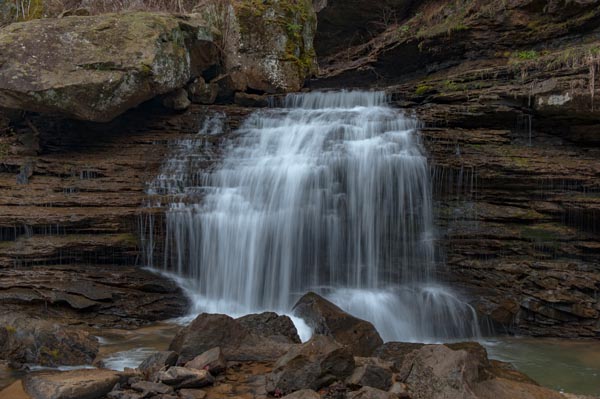 None of these have names and are all located very close to each other. You might find a parking spot tight to the wall on your right at this area and you can walk the guard rail up and down stream from this spot. Lots of good opportunities here. Best to get in the creek. Big heavy rip-rap and volunteer vegetation here, so boots and walking sticks at all times on this creek.
Further down is this beautiful side falls that feeds Laurel Creek. I doubt it has a name and don't care, but it is very pretty. Have seen it multiple times in Spring time, but not really easy to maneuver a decent shot of the whole thing.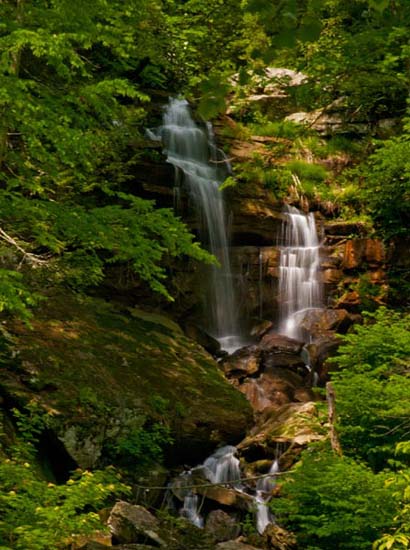 The beast/best is down lower on this creek. You will find a pull off on your right below this falls as you go down. There is also one on your left above the falls. At any rate, this is the pay off. This is the biggest and nicest fall on Laurel Creek. There's a big slab rock to perch upon down in the creek to photograph this waterfall and it's worth your time to spend some here.